Can dolomite powder be used as pitch ore powder? Asphalt filler generally requires mineral powder obtained by grinding hydrophobic stones such as strong basic rocks in limestone or magmatic rocks. In some areas that lack mineral powder resources, it becomes one of the essential tasks to choose some fillers to replace mineral powder. Light-burned dolomite is an important auxiliary material for steelmaking, which contains a large amount of CaO and MgO, and is an alkaline material. The hydrophilic coefficient and heating stability of light-burned dolomite powder meet the standards of asphalt fillers, which can improve the high-temperature performance and water stability of asphalt concrete, and can be used as asphalt fillers. So, how to produce dolomite powder asphalt filler? Guilin Hongcheng, as a manufacturer of dolomite grinding machines, will give you detailed answers today.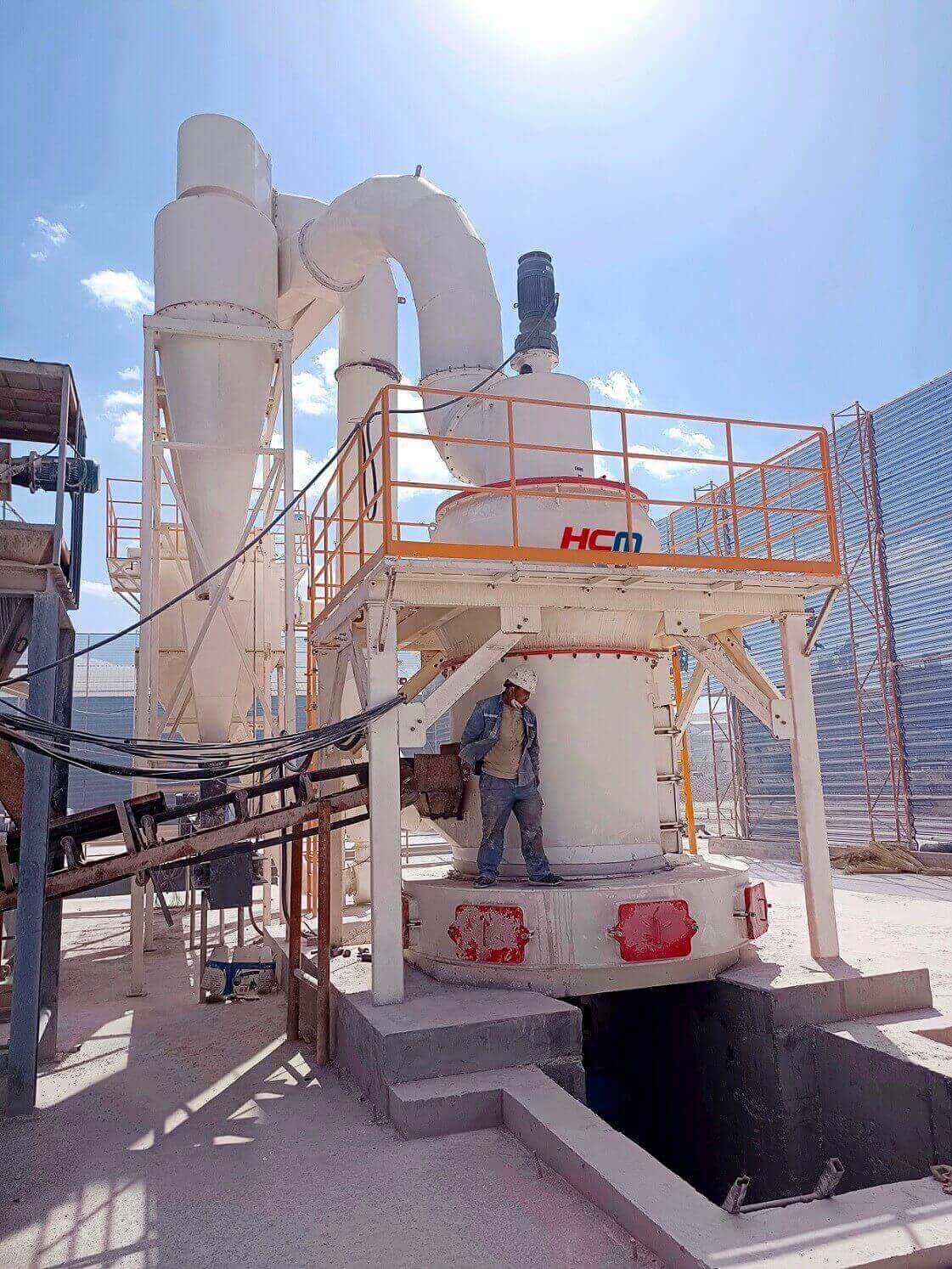 dolomite Raymond mill, welcome to leave a message or consult [email protected]
Asphalt filler is composed of 20~40wt% lightly burned dolomite powder and 60~80wt% slag powder. During the preparation, the light-burned dolomite powder is sorted to collect light-burned dolomite powder with 100%<0.6mm, and it can be prepared by mixing with mineral powder in proportion through a metering and mixing device. How to produce dolomite powder asphalt filler? At present, light-burned dolomite is mostly made of 20-100 mm massive dolomite as raw material, which is calcined at 700-1200 °C. When dolomite is used as asphalt filler, it needs to meet the particle size requirements of mineral powder, which needs to be assisted by a dolomite grinding machine.
As a manufacturer of dolomite grinding mills, Guilin Hongcheng produces dolomite Raymond mills, dolomite vertical mills and other dolomite grinding machines, which can be used for the production of dolomite powder asphalt fillers. It can process 80-600 mesh dolomite powder to meet the production demand of dolomite asphalt filler. If you are interested in the production of dolomite powder asphalt filler and want to know the details of the parameters of the dolomite grinding machine, please leave us a message for details.