Can basalt grinding powder be used to grind ultra-fine powder? The HLMX ultra-fine vertical mill can produce 1.2-45 tons per hour with 325-mesh to 2,500-mesh basalt powder. The HLMX ultra-fine vertical mill production line is environmentally friendly and energy-saving. It is the equipment produced by large manufacturers.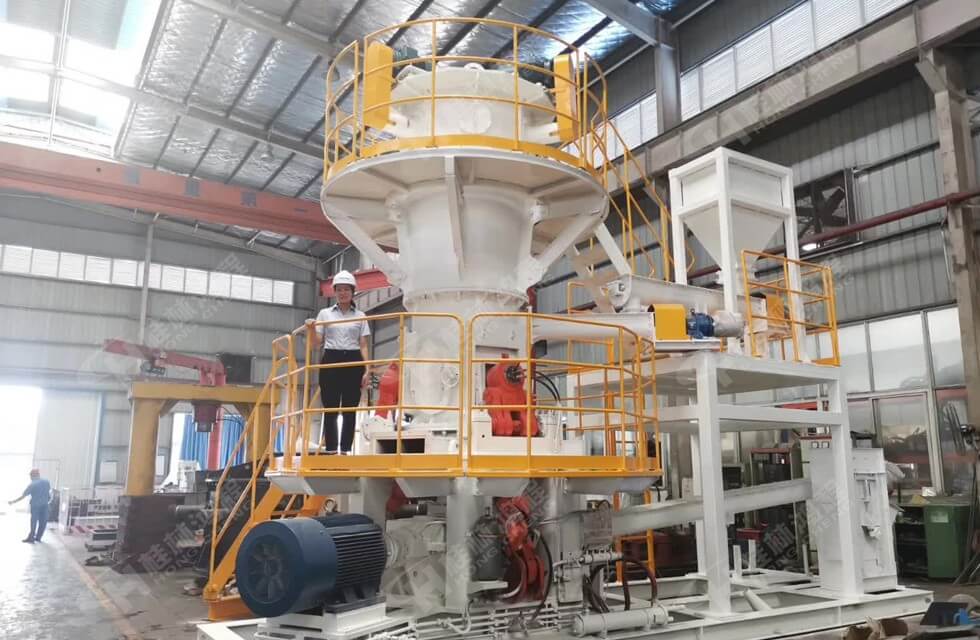 Basalt powder HLMX ultrafine vertical mill case site, welcome to leave a message or consult [email protected]
Basalt, also known as pumice, has many pores and a hard texture. After basalt is crushed and ground into powder, it can be mixed into concrete to reduce the weight of concrete, make it stronger and more durable, and increase the effects of sound insulation and heat insulation. Good aggregate for lightweight concrete in high-rise buildings. Pumice is also a good grinding material, which can be used to grind metals and stone materials. it can also be used as filters, dryers, catalysts, etc. in industry. The crushing and milling of basalt requires a large number of crushers and basalt ultrafine mills.
HLMX ultrafine vertical mill can produce 325-2500 mesh basalt fine powder. The output can be adjusted arbitrarily within this range, and the product applicability is stronger than that of Raymond mill. If the customer needs 1250 mesh powder, it can be produced. If customers order 325-2500 mesh powder, HLMX ultra-fine vertical mill can also produce. Therefore, the HLMX ultra-fine grinding of basalt mill is a good news for all kinds of ore grinding manufacturers.