Calcium carbonate is known as "industrial grain" and is an important industrial filler, pigment and chemical product. It is widely used in paper, plastic, paint, rubber, breathable film, food, toothpaste, feed, artificial stone and other 9 major applications As it should be, even though calcium carbonate is widely used, due to environmental protection policies, technological development, insufficient industrial chain connection and other issues, there is a saturation phenomenon in the market now, which requires calcium carbonate ultrafine vertical grinding to help the calcium carbonate industry Upgrade your hand.
1. There are many problems in upgrading the calcium carbonate industry

The increasingly tight national environmental protection policy and the country's entire industry has entered a stage of upgrading and high-quality development, and the calcium carbonate industry has also entered a stage of industry merger, integration and agglomeration development. However, there are many problems, and the road to industrial upgrading is long and long?
1. Technical iterative updates are limited. Some enterprises, especially small and medium-sized enterprises, are not very enthusiastic about research and development in the field of calcium carbonate, especially in the field of light calcium (high-end nano-calcium products), and they are more eager to buy low-end products to make money.
2. Brand creation is restricted, and there is no Chinese calcium carbonate brand that hits the world. It is not as good as Japan and EU countries to cultivate many global enterprises in the field of calcium carbonate. Most domestic enterprises decorate their facades with the banner of producing nano-calcium carbonate, and there are very few listed companies.
3. The problem of energy consumption makes it difficult to implement the project. In recent years, the "environmental protection storm" has swept the north and south of the Yangtze River. Calcium carbonate has shifted from the original main producing areas such as Hebei Jingxing, Zhejiang Quzhou, Jiande, Changshan and other places to the central and western regions. Guangxi, Sichuan, Anhui, Jiangxi, Hubei, Hunan and other regions will be It has become the main undertaking site for the transfer and development of the calcium carbonate industry. However, due to the stricter examination and approval of industrial energy consumption, it is more difficult to apply for energy consumption indicators.
4. Environmental protection policies are one-size-fits-all, and situations such as switching off and power outages seriously interfere with the normal production of enterprises.
5. Resource rationing is the basis for the development of the calcium carbonate industry, and industries with rationing problems will suffer heavy setbacks.
6. Only by formulating a reliable and stable resource allocation method can the investment promotion of large enterprises in the whole chain be realized.
The first of the above reasons is an important factor affecting the long-term development of an enterprise. In order for an enterprise to develop for a long time, an enterprise must innovate and seek changes, and continue to reform and innovate with the needs of social development. Calcium carbonate ultra-fine vertical mill can help enterprises in the calcium carbonate field to produce high-end nano-calcium products and explore new development opportunities. You can choose, the single machine has a large production capacity, and the output is as high as 50t/h, which is equivalent to more than 5 micro-powder mills. The advantages of high grinding and powder selection efficiency, high yield and energy saving, low operation and maintenance cost, low noise and environmental protection, high degree of automation, stable product quality, high reliability, and low comprehensive investment cost are integrated into one.
2. Customer case of calcium carbonate ultrafine vertical mill production line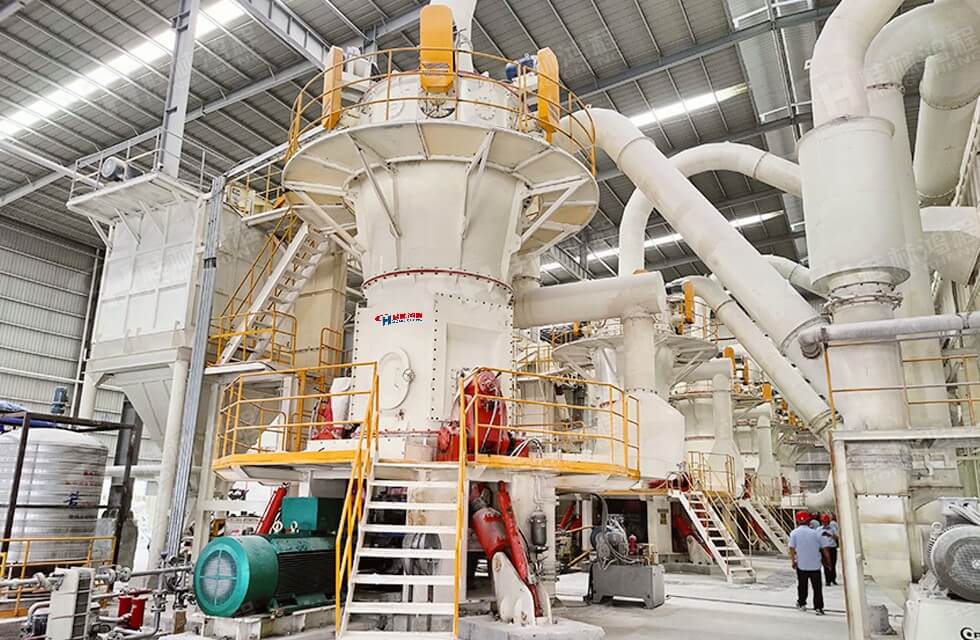 calcium carbonate ultrafine vertical mill case site, welcome to leave a message or consult [email protected]
Customer evaluation: The calcium carbonate ultra-fine vertical mill production line has well met the production capacity requirements, with reliable quality and intelligent operation. Whether it is equipment quality, production line layout, or after-sales service, they are all satisfied.
If you also have the production needs of calcium carbonate ultra-fine vertical mill, or want to know more details of calcium carbonate ultra-fine vertical mill, welcome to consult online.