What equipment is used for calcite processing ultra-fine powder is one of the content that many users want to know. This article will make a brief introduction and recommendation. First of all, understand the use of calcite below. Calcite powder is used for artificial stone, artificial floor tiles, natural rubber, Synthetic rubber, coatings, plastics, composite new calcium plastics, cables, paper, toothpaste, cosmetics, glass, medicine, paints, inks, cables, electrical insulation, food, textiles, feed, adhesives, sealants, asphalt, building materials, It is used as filler in linoleum building supplies, fireproof ceiling and daily chemical products.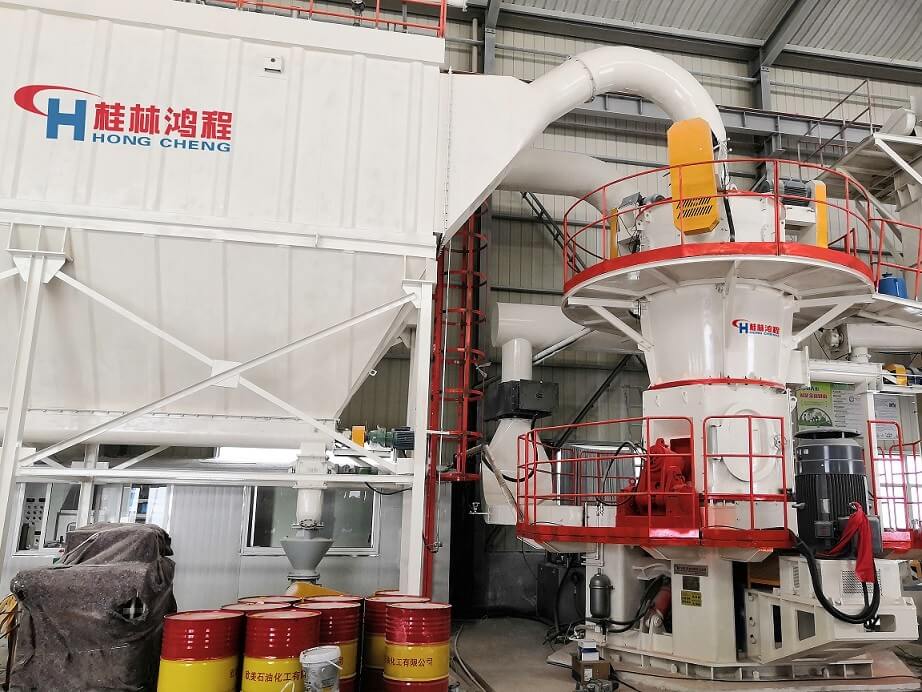 Calcite HLMX Ultra-fine Vertical Mill, welcome to leave a message or consult [email protected]
Calcite is a common ore raw material in natural calcium carbonate. After being processed by calcite processing ultra-fine powder equipment, its application range will be more extensive. Calcite is a relatively common raw material in modern processing stone, and its distribution is also very extensive. There are many crystal shapes of calcite, such as clod, fibrous, granular, massive, stalactite, etc.
How to select the type of calcite processing ultrafine powder equipment?
First of all, calcite ultrafine powder is generally 325 mesh - 3000 mesh, and there are finer ones. However, common calcite powders are 325 mesh, 400 mesh, 600 mesh, 800 mesh, 1250 mesh, and calcite powder with different fineness has different uses. So what mill can process calcite of these finenesses? The Guilin Hongcheng HLMX ultra-fine vertical mill recommended by the editor is a multi-purpose machine, and the fineness and output can be flexibly adjusted, which meets the different production needs of calcite ultra-fine powder and is recognized by the majority of customers.

HLMX ultra-fine vertical mill is an advanced equipment carefully developed by Guilin Hongcheng based on the field of large-scale ultra-fine milling. With scientific and reasonable product structure and advanced milling technology, it is widely used in metallurgy, chemical industry, power plant desulfurization It is a high-yield, high-efficiency, environmentally friendly and energy-saving ultra-fine powder processing equipment. HLMX ultra-fine vertical pulverizer has the advantages of high efficiency and energy saving, convenient maintenance, strong equipment adaptability, low comprehensive investment cost, stable product quality, energy saving and environmental protection. According to the demand of the powder market, a scientific and reasonable powder selection scheme is tailored. The fineness of the product can be adjusted between 3um and 22um. The secondary classification system is adopted, and the hourly output is as high as 1-50 tons.
This HLMX ultra-fine vertical mill breaks through the bottleneck of ultra-fine powder processing, strengthens scientific research and innovation, and makes a breakthrough in the milling process. Want to know the details of calcite processing ultrafine powder equipment, welcome to leave a message, we will formulate a scientific and reasonable milling selection plan for you.