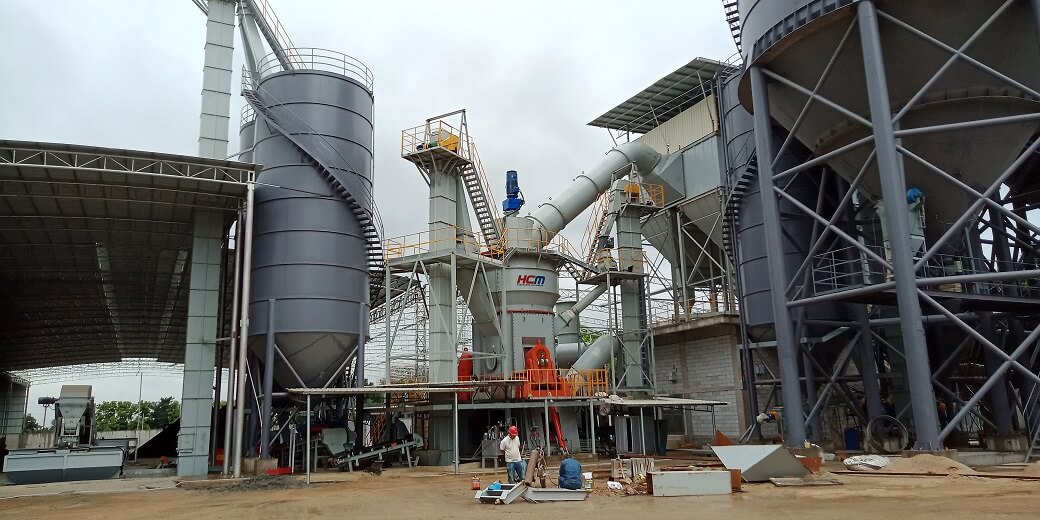 Blast furnace slag powder vertical grinding mill, welcome to leave a message or consult [email protected]
Blast furnace slag powder vertical mill refers to a grinding equipment for processing blast furnace slag powder. What manufacturer produces blast furnace slag micro powder vertical mill? What are the uses of blast furnace slag powder after grinding? Let's find out together.
1. For cement mixture
Blast furnace slag has high potential activity. After the blast furnace slag is ground, under the action of hydration products of cement clinker minerals, lime, gypsum and other activators, it reacts with water to form hydration products such as hydrated silicate, which is hard and shows high strength. High density, good heat resistance and other characteristics. Compared with cement clinker, it has great advantages. First, compared with fly ash and pozzolan, blast furnace slag has a relatively stable chemical composition. In addition, it also has a very low heat of hydration, high resistance to sulfur and acid, Very good processability, high strength limit, etc. These properties are beneficial for building bridges, dams, highways, seaports, and more.

2. For concrete
Blast furnace slag powder can be obtained by grinding blast furnace slag. Blast furnace slag powder is a fine powder whose specific surface area reaches a certain level after drying, crushing, grinding and screening of blast furnace slag. Generally, when the specific surface area of blast furnace slag powder exceeds 400m2/kg, it starts to have better activity and strengthening effect. Adding blast furnace slag powder into concrete as an admixture can improve the characteristics of concrete: improve the strength, impermeability, durability and corrosion of concrete, and can be used to build large buildings.

3. For silicon fertilizer
Silicon fertilizer is a mineral fertilizer mainly containing silicon oxide and calcium oxide, which is a nutrient element for many crops. Blast furnace slag contains a large amount of silicon oxide and calcium oxide. When the blast furnace slag is ground to 80-100 mesh, an appropriate amount of silicon element activator is added, and then the silicon fertilizer can be obtained after stirring and mixing. Due to the photosynthesis of crops, silicon fertilizer can improve the quality of crops and increase the yield.

Blast furnace slag powder vertical mill can choose professional mill manufacturers. Grinding mill manufacturer Guilin Hongcheng is committed to R&D and production of advanced vertical mills. The vertical mills with German technology are suitable for processing a variety of materials. Hongcheng HLM blast furnace slag vertical mill is a popular equipment in the industry in recent years, and is widely welcomed by industrial solid waste treatment. Guilin Hongcheng's HLM vertical mill is ideal for blast furnace slag micropowder vertical mill. This equipment is highly appreciated by users in the market and has become the mainstream equipment in the milling industry. It is widely used in the field of blast furnace slag micro-powdering.
Blast furnace slag micro-powder vertical mill is a vertical mill developed by Guilin Hongcheng, which integrates drying, grinding, grading and conveying, in order to solve the bottlenecks of traditional mills such as low output, high energy consumption, and high maintenance costs. It set off a frenzy of imitation in the field of large-scale milling, and became the mainstream equipment in the milling fields of coal mines, cement, slag, and non-metallic ores. Welcome to leave a message for more exciting content.