Bentonite Raymond Mill Choose this upgraded version of Hongcheng HC pendulum large-scale mill, which has less power consumption, high output, less dust and green environmental protection. It is an ideal choice for the majority of users. This bentonite Raymond Mill is the best in the market. There is a reason why it is favored by the majority of users. The price/performance ratio is very high.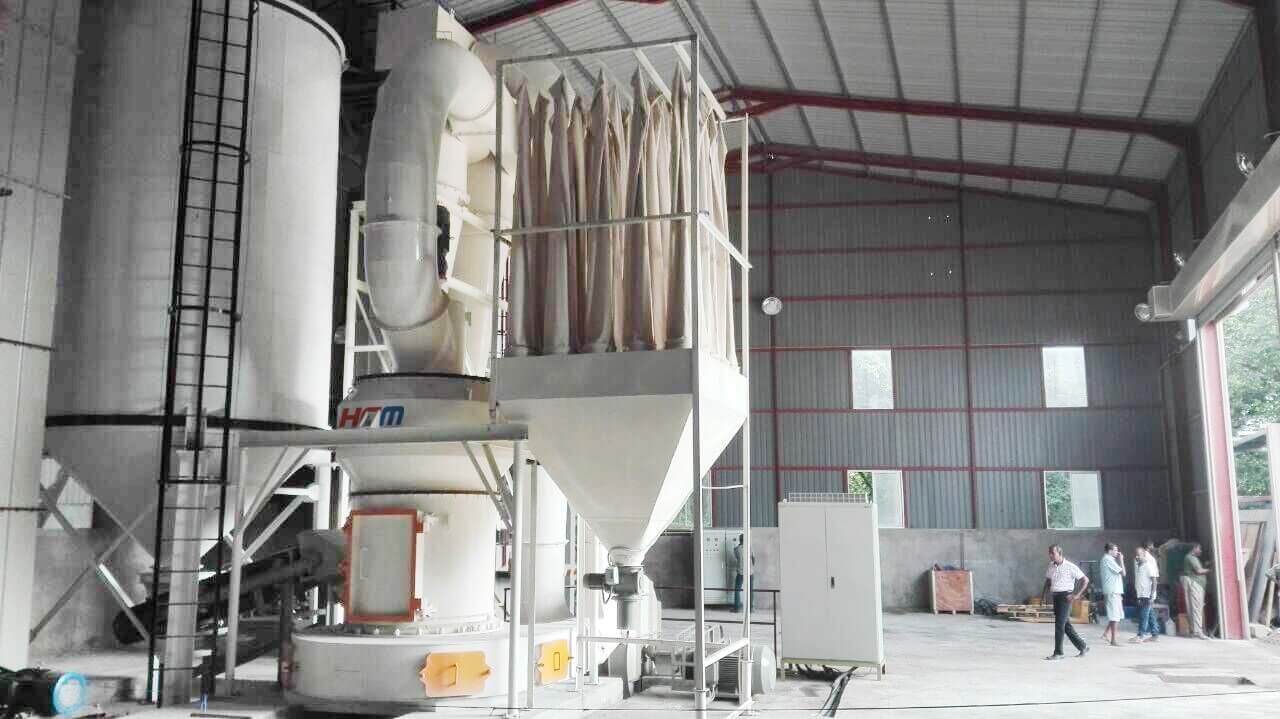 Bentonite Raymond Mill, welcome to leave a message or consult [email protected]
Bentonite has a wide range of uses. It is generally used in architectural coatings and wall paints. Adding it to industrial coatings can produce composite materials with more viscosity, so that its performance indicators will be greatly increased. Bentonite is widely used in building decoration materials as tackifier and adhesive because of its plasticity and water absorption capacity. Proper arrangement of bentonite can not only improve the properties of building decoration materials, but also reduce the cost of raw materials and effectively save energy. To maximize the utilization of bentonite, a bentonite mill can be used, whose overall practical value is relatively high and can achieve faster rolling effects. So what kind of equipment is used for bentonite mill? As a mill manufacturer for 30 years, Guilin Hongcheng recommends bentonite Raymond mill—HC pendulum large mill to process powder in the range of 80-400 mesh.
The bentonite grinding production line is usually composed of jaw crusher, bucket elevator, electromagnetic vibrating feeder, mill main engine, analysis machine (powder separator), auxiliary machine, fan, centralized electric control and other equipment, which can be customized according to the user Produce different fineness and output requirements to select models.
Guilin Hongcheng [HC large-scale pendulum mill] is innovatively upgraded on the basis of traditional mills, and has a number of independent research and development patented technologies. Among them, the technical indicators of HC1700 vertical pendulum mill The R-type machine has been greatly improved, and it is a high-yield and efficient energy-saving milling equipment. It is widely used in the grinding and processing of non-metallic minerals such as limestone, calcite, talc, white jade, titanium dioxide, quartz stone, bauxite, marble, etc. The device covers a number of invention patents, and the fineness of the finished product can range from 80-400 mesh It is widely used in the fields of metal ore, non-metal ore, medicinal materials, food and so on.
Guilin Hongcheng is deeply involved in the research and development and manufacturing of mills, and provides milling customers with a variety of ore milling machine milling production lines with professional professionalism and brand awareness. If you have bentonite milling projects, please leave a message to learn more More details.