Recently, many customers and friends have called to ask what equipment is good for grinding alum stone? Which manufacturer's mill production line has a better reputation? If you want to know about the professional alum stone grinder mill production line, you need to know the equipment manufacturer Guilin Hongcheng first. Hongcheng is a professional manufacturer that provides various types of ore mill equipment. Ultrafine mills, Raymond mills, vertical mills, ultrafine vertical mills and other equipment are all grinding equipment that can meet mineral powder processing projects. Hongcheng can customize exclusive selection and configuration schemes according to customer needs, bringing higher value to customers and friends.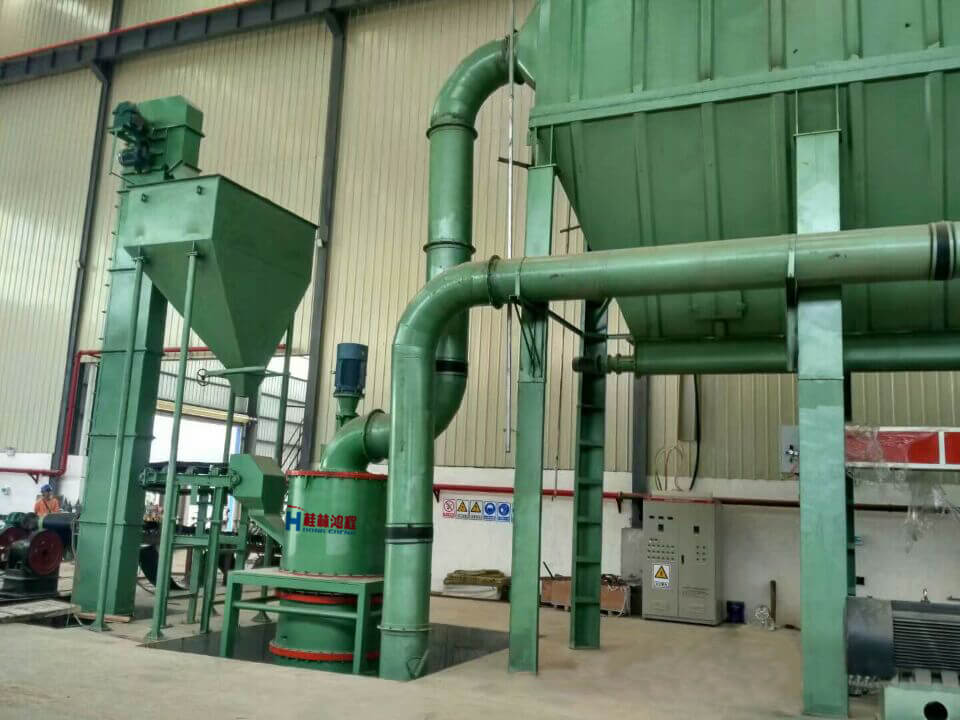 Alum stone HCH superfine ring roller mill, welcome to leave a message or consult [email protected]
1. Hongcheng has a good market reputation
In the grinding market, Guilin Hongcheng is a more professional manufacturer of grinding machinery and equipment, with a good reputation and a good reputation. It has won the support and trust of new and old customers and friends with its high-end and environmentally friendly ore grinding machines. Hongcheng receives customers and friends from all over the world to visit and inspect every day. They all know Hongcheng mill from the market, and they trust Hongcheng, and believe that powerful manufacturers will be able to create greater value for each milling production line.

Hongcheng is grateful for the support and trust of new and old customers and friends. Hongcheng has always been taking quality and service as its business philosophy, and is fully escorting the grinding production line of customers and friends. And market-oriented, combined with market demand to customize an exclusive selection and configuration plan, to bring higher market benefits to customers and friends.
2. Understand the ultra-fine grinding equipment for grinding alum stone
To grind powder with different fineness and production capacity, you can choose different mills to achieve efficient production. Among them, to grind fine powder, more professional ultra-fine mill equipment is required, which can not only increase production, but also reduce consumption and cost of professional fine powder deep processing mill equipment. HCH ultra-fine ring roller mill has comprehensive mechanical crushing performance such as rolling, grinding, impact, etc., and various performance indicators have been greatly improved. The powder that can be ground can be adjusted between 325-2500 mesh. The particle shape is excellent, the particle shape is good, white The degree of purity and purity is high, and the crushing ratio of the whole equipment is large, the energy utilization rate is high, and the classification efficiency is also higher.

Guilin Hongcheng Mining Mill Equipment-HCH Superfine Ring Roller Mill
*Production capacity*: 1-22t/h

*Finish particle size*: 5-45μm

*Application Fields*: Widely used in papermaking, coatings, plastics, rubber, inks, pigments, building materials, medicine, food and other production and living fields.

*Practical materials*: It has high-yield and high-efficiency grinding ability for various non-metallic mineral materials with Mohs hardness below 7 and humidity within 6%, such as talc, calcite, calcium carbonate, dolomite, potassium feldspar, bentonite , Kaolin, graphite, carbon and other non-mineral grinding effect is good.

3. How much is the production line equipment of alum stone mill?
If you want to know more about equipment quotation, you need to know how the equipment selection plan is configured. Hongcheng is a professional manufacturer that provides a complete set of milling production line solutions. Based on information such as grinding fineness, production capacity, and equipment installation area given by customers, we can customize reasonable and more scientific selection and configuration schemes, and customized equipment quotations are more ideal.

Grinding alunite ore powder, professional ore grinding machine can increase production efficiency and create value. Customers and friends are welcome to visit and inspect the manufacturers of ultrafine mills. Guilin Hongcheng provides professional alum stone mill production line solutions for fine powder customers to help the project create value.