The complete set of water slag grinding equipment HLM vertical grinding mill produced by Guilin Hongcheng has unique structural advantages. It is mainly composed of the main machine collector, feeder, classifier, blower, pipeline device, storage hopper, electric control system, collection system, etc. Combined with the current situation of milling in the non-metallic mineral industry, Hongcheng vertical mill equipment integrates drying, grinding, grading and conveying. It is widely used in electric power, metallurgy, cement, chemical industry and other industrial fields, and has become the mainstream equipment in the milling fields of coal mine, cement, slag, non-metallic ore and so on.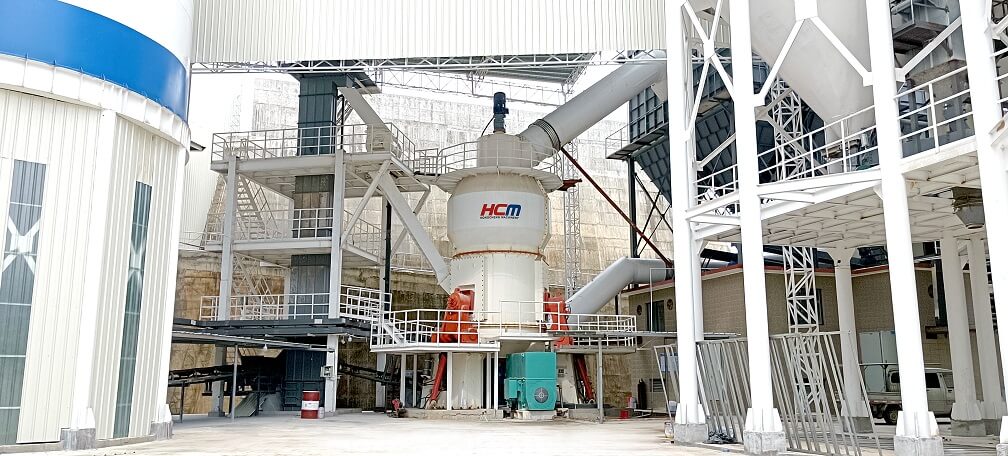 water slag HLM vertical grinding mill, welcome to leave a message or consult [email protected]
Water slag refers to ironmaking blast furnace slag. In the building materials industry, water slag is a good active mixture. It has potential hydraulic gelling properties, and can be used as admixture in cement production, or grind water slag into powder and mix it into concrete, which can improve the performance of concrete very well, not only has good economic benefits, but also has good social benefits benefit.
What are the advantages of water slag vertical mill?
1. The slag powder processed by the slag vertical mill has a uniform particle size, and the output is increased by 30%-50%.

2. Low energy consumption and low noise.

3. The structure is simple, the main machine is equipped with two doors that can be opened to facilitate operation, management and maintenance, and reduce maintenance costs.

4. The wear and tear is small, and the Guilin Hongcheng spare parts workshop guarantees the later service.

Grinding machine manufacturer Guilin Hongcheng water slag vertical mill runs stably and the finished product has uniform fineness. Therefore, it is used in various production lines, and the entire water slag grinding production line is dust-removed and sealed, the grinding system works under negative pressure, no dust spills, and the environment is clean. It is a grinding equipment production line that can pass the environmental assessment requirements.
Guilin Hongcheng has everything you need for a full set of water slag grinding equipment, complete models, and can process 1-200 tons per hour. Welcome to leave a message to learn more about the full set of water slag grinding equipment vertical mill.