What equipment manufacturer has a case of calcite Raymond mill production line? As an experienced equipment manufacturer, Guilin Hongcheng has built many excellent grinding production lines in the field of calcite grinding, which has won praise and praise from customers. The 400-mesh calcite Raymond mill equipment provided by Hongcheng is high-end, environmentally friendly, stable in performance, and creates value for every customer through customized and exclusive selection and configuration plans.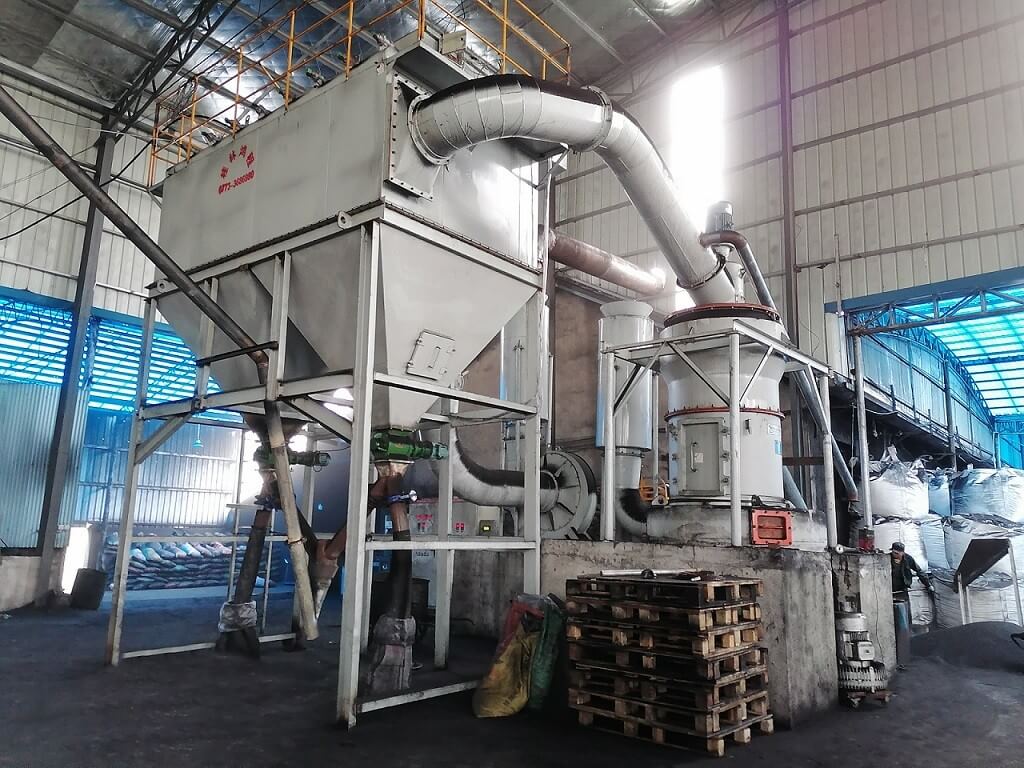 400 Mesh Aalcite Raymond Mill, welcome to leave a message or consult [email protected]
1. Welcome customers and friends to visit and inspect
For the production of grinding equipment, Guilin Hongcheng, as always, is a professional equipment manufacturer trusted by customers and friends. The mill equipment recommended by Hongcheng includes Raymond mill, vertical mill, ultra-fine mill, ultra-fine vertical mill, etc. There are many types of different grinding equipment, which can meet the production needs of different fineness and production capacity, so they are popular in the market. Its competitiveness is very strong, and it has been supported and welcomed by the industry.

Hongcheng's Raymond mill equipment can choose HC vertical pendulum mill and HCQ improved mill. These devices are new and environmentally friendly Raymond mill equipment. They are used in marble, limestone, barite, kaolin and other minerals. Favored and loved in the powder industry.

As a professional manufacturer, Hongcheng warmly welcomes new and old customers and friends to visit and inspect the factory at any time. We have calcite, marble, and many other grinding cases for customers to inspect. Now let's learn about the grinding advantages of these two grinding equipment.

2. Understand Hongcheng Raymond Mill
The HC vertical pendulum mill and the HCQ improved mill are both newly upgraded and environmentally friendly Raymond mills developed by Hongcheng, and they are a new generation of ore powder processing mills. Among them, the HC vertical pendulum mill covers a number of patented technologies, which can increase production by more than 40% and save more than 30% of unit power consumption cost. Powder quality The particle shape is uniform and fine, the classification efficiency is high, and the precision is finer.

The HCQ improved mill is also a newly upgraded environmentally friendly Raymond mill. Large conveying capacity, large amount of shovel, and high classification efficiency, it can grind 80-400 mesh ore powder. It can be used to grind many non-metallic ores, such as bauxite, marble, feldspar, barite, fluorite, gypsum, ilmenite, clay, graphite, etc. These ores can be used for high-yield and high-efficiency grinding.

3. How much is a calcite Raymond mill?
So, how much does a calcite Raymond mill cost? Guilin Hongcheng provides customers with tailor-made design services, and provides exclusive selection and configuration plans based on the information required for the project, such as grinding fineness, production capacity, and equipment installation environment, so as to customize the quotation of calcite Raymond mill.

For grinding calcite ore powder, you are welcome to come to the factory at any time to learn about 400 mesh calcite Raymond mill equipment. In addition, ultra-fine mills, vertical mills, ultra-fine vertical mills and other equipment are also ideal calcite ore grinding equipment. It can produce 80-2500 mesh ore powder. Welcome to leave a message to inquire about the details of Raymond mill and other equipment.