What manufacturer produces the 200 mesh weathered coal mill? Let's take a look at Hongcheng vertical mill, which has unique structural advantages. It is mainly composed of main machine collector, feeder, classifier, blower, pipeline device, storage hopper, electric control system, collection system, etc. It integrates drying, grinding, grading and transportation, and is widely used in electric power, metallurgy , cement, chemical and other industrial fields. Guilin Hongcheng has pioneered the development of the HLM vertical mill, which integrates drying, grinding, grading, and conveying, in response to the bottlenecks of traditional mills such as low output, high energy consumption, and high maintenance costs. set off a frenzy of imitation in the field of large-scale milling, and became the mainstream equipment in the milling fields of coal mines, cement, slag, and non-metallic ores.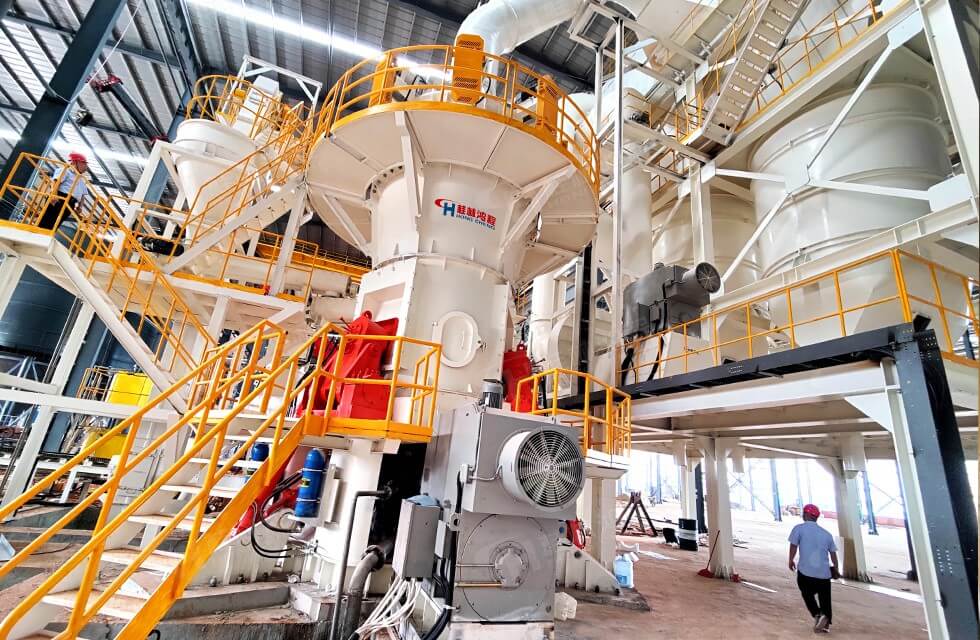 200 Mesh Weathered Coal Mill, welcome to leave a message or consult [email protected]
Weathered coal mill vertical pulverizer parameters and characteristics:
Guilin Hongcheng ore grinding equipment: HLM vertical grinding machine
[Production capacity]: 5-700t/h
[Product Features]: It integrates drying, grinding, grading, and conveying, with high output, low energy consumption, low maintenance cost, wide application range, small footprint, and high cost performance.
[Field of focus]: Focus on the grinding and processing of coal mines, cement, slag, gypsum, calcite, barite, fluorite, marble and other non-metallic minerals with Mohs hardness below 7 and humidity within 6%. Product performance advanced.
You can consult Guilin Hongcheng for the weathered coal mill. Guilin Hongcheng is a professional mill manufacturer. The mills produced include Raymond mills, vertical mills, and ultra-fine vertical mills, which can grind coal powder. Processing 80-2500 mesh powder, high output, low investment cost. Guilin Hongcheng takes customers as the center, and with excellent product quality and first-class after-sales service, continues to provide high-quality milling machine flour production line solutions for milling companies, and quality makes the future.