There are many types of lepidolite grinding mills that can produce 15 tons per hour. Generally, we use vertical grinding mills to grind lepidolite better. Lepidolite, which used to be rare, has only become more readily available in the last decade. It is sometimes a large round fascicle aggregate or a small flat contiguous block, but the most common is a pink-purple microcrystalline rubble shape, and the surface is very shiny after being exposed to light. Lepidolite is a subspecies of mica, which is colored by the lithium contained in it. It is used industrially as a thermal insulation material and used to protect the heart from damage in spar therapy. Lepidolite is often associated with pink tourmaline.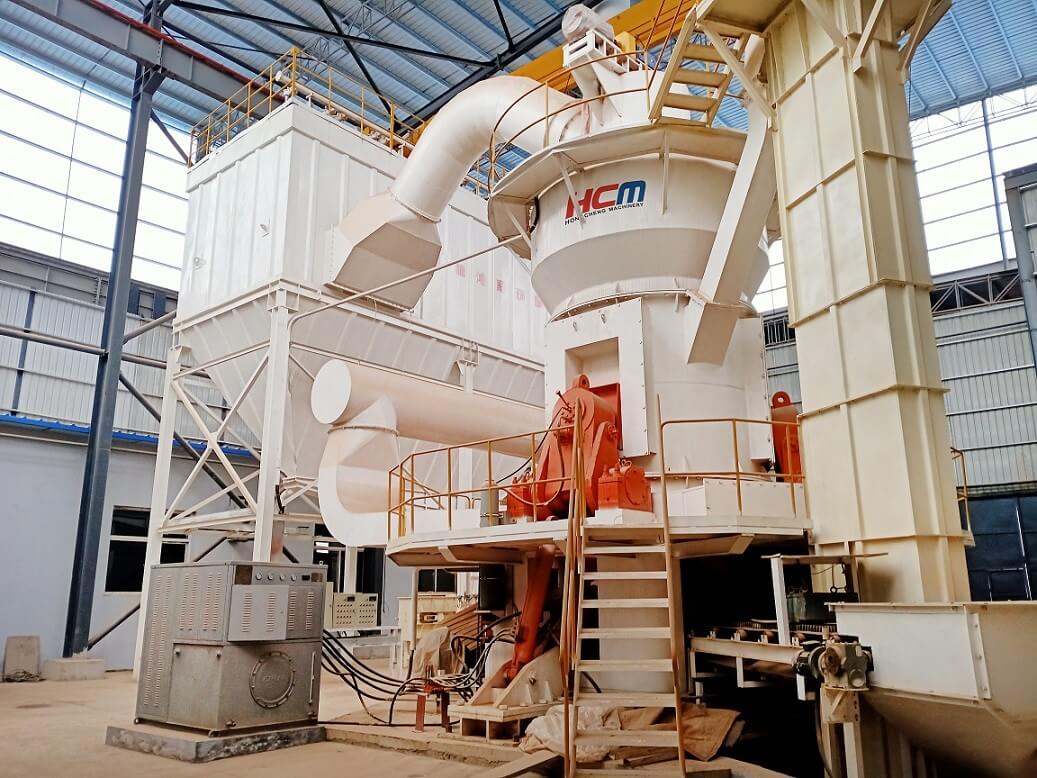 Lepidolite Vertical Grinding Mill, welcome to leave a message or consult [email protected]
Recently, I have also received calls from some customers, wanting to know which type of lepidolite mill with an output of 15 tons per hour is more suitable? We usually use HLM vertical mill or HLMX ultra-fine vertical mill to grind lepidolite powder with an output of 15 tons per hour. Guilin Hongcheng large superfine vertical mill and vertical mill have the advantages of high efficiency and energy saving, convenient maintenance, strong equipment adaptability, low comprehensive investment cost, stable product quality, energy saving and environmental protection. And according to the large-scale milling market demand of lepidolite, calcium carbonate, barite, calcite, gypsum, refractory materials, etc., a scientific and reasonable milling selection plan is tailored.
There are hundreds of types of lepidolite mills with an output of 15 tons per hour. We should choose the corresponding model according to the grinding fineness of lepidolite. Welcome to leave a message to learn more about lepidolite mill. Guilin Hongcheng can not only provide vertical mill and superfine vertical mill, but also Raymond mill, HC pendulum large mill, HCQ improved Raymond mill, HCH ring roller superfine Mill and other lepidolite milling equipment.