Grinding ore powder is inseparable from the pulverizer equipment. Among them, the Raymond mill is a mill that grinds 80-600 mesh powder. Then, what manufacturer makes the Raymond mill with good performance, high reliability, environmental protection and Energy saving? The professional grinding equipment produced by Guilin Hongcheng has successfully promoted the non-metallic mineral powder project to save comprehensive investment costs, expand production capacity and create benefits.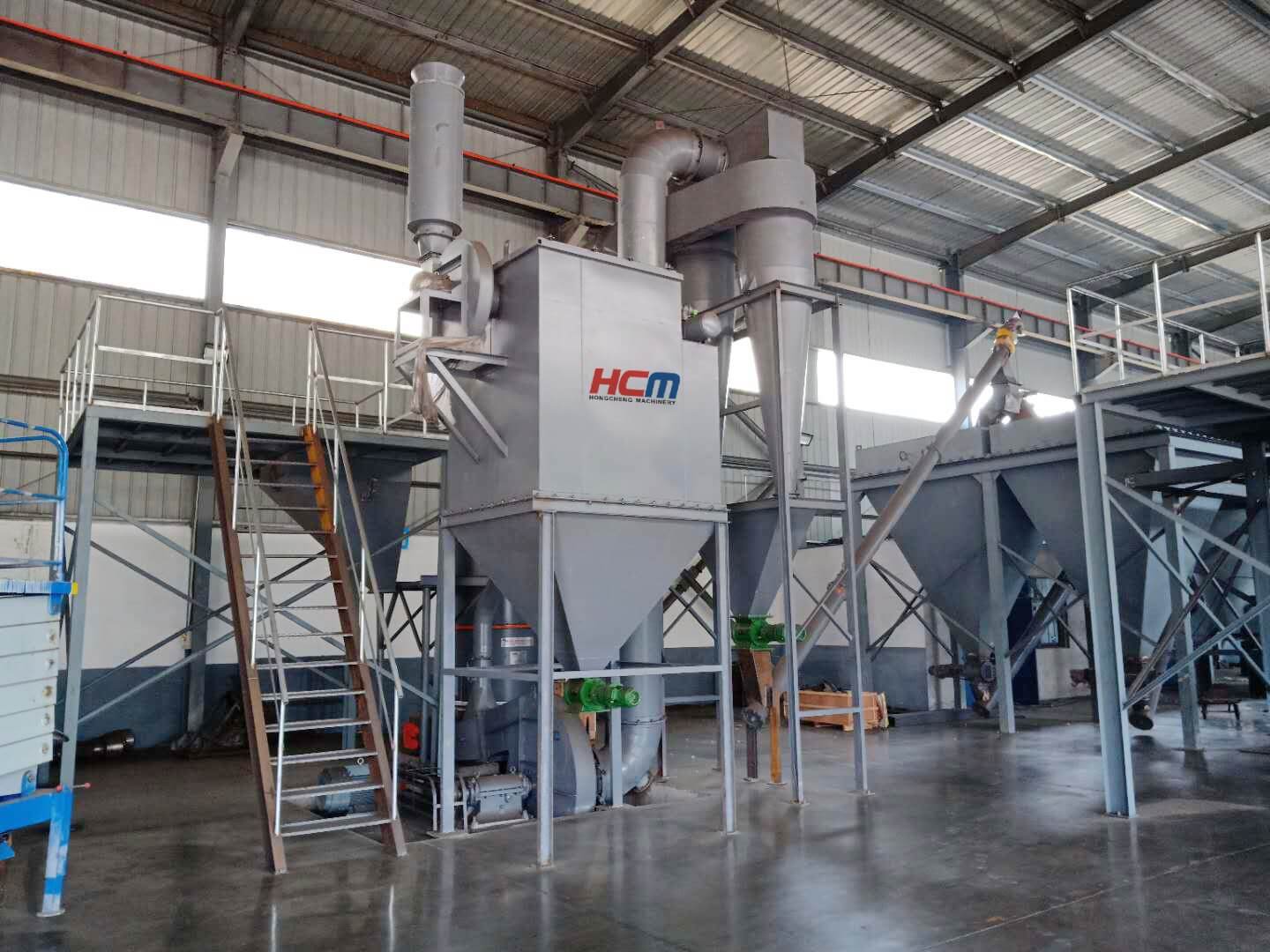 Raymond mill case site, welcome to leave a message or consult [email protected]
1. Non-metallic mine projects use Raymond mill equipment

What kind of equipment is Raymond mill? This is a grinding equipment that focuses on the processing and production of non-metallic minerals, such as dolomite, marble, limestone, barite, gypsum, calcite and other powders. In order to break through the disadvantages of traditional pulverizers and realize high-efficiency pulverizing, Hongcheng continuously improves the production process, introduces advanced pulverizing technology, further adjusts the product structure, and manufactures a new type of Raymond mill equipment with environmental protection and noise reduction.
Raymond mill covers a number of patented technologies. Compared with the R-type mill of the same power, the production capacity is increased by more than 40%, the unit power consumption cost can be saved by more than 30%, the production capacity is large, the energy consumption is low, the powder output rate is high, and The quality of the finished products produced is good, the purity and whiteness are good, and the market competitiveness is high. It is the exclusive grinding equipment favored by many powder processing markets.
Guilin Hongcheng New Environmental Protection Mill-HC Vertical Pendulum Mill
[grinding ring diameter]: 1000-1700mm
[Whole machine power]: 555-1732KW
[Production capacity]: 3-90t/h
[Finished particle size]: 0.038-0.18mm
[Scope of application]: The pulverizer covers a number of patented technologies and is a technological innovation based on the R-type pulverizer. It is widely used in electric power, metallurgy, cement, chemicals, building materials, coatings, paper, rubber, medicine , food and other production and living areas.
[Performance advantage]: The pulverizer is a replacement equipment for traditional pulverizers. It has a wide range of uses, simple operation, convenient maintenance, stable performance and high cost performance. The output is 30%-40% higher than that of the traditional Raymond mill. It is an economical and practical milling equipment.
[Applicable materials]: High-yield and efficient grinding ability for various non-metallic minerals with Mohs hardness below 7 and humidity within 6%, such as talc, calcite, calcium carbonate, dolomite, potassium feldspar, bentonite , kaolin, graphite, carbon, fluorite, brucite and other grinding effects are good.
2. Understand Raymond mill manufacturers
As a manufacturer, Guilin Hongcheng has been deeply cultivating and developing in the field of mill manufacturing, keeping abreast of the development trend of the industry, grasping the market demand for powder processing, and contributing more to the development of the industry. In order to meet the production needs of each project, Hongcheng provides tailor-made services, provides efficient EPC general contracting services, and timely formulates selection and configuration plans based on the powder fineness, production capacity, equipment installation area and other information required by the project.