Tailings are industrial solid wastes, and a large amount of discharge will lead to environmental pollution risks if not treated in time. It is imperative to realize the recycling and secondary utilization of tailings. Guilin Hongcheng has been deeply engaged in the field of industrial solid waste, and has successfully developed an environmentally friendly vertical grinding equipment to help the recycling of tailings deep processing ore powder. It is a special equipment in the field of tailings grinding.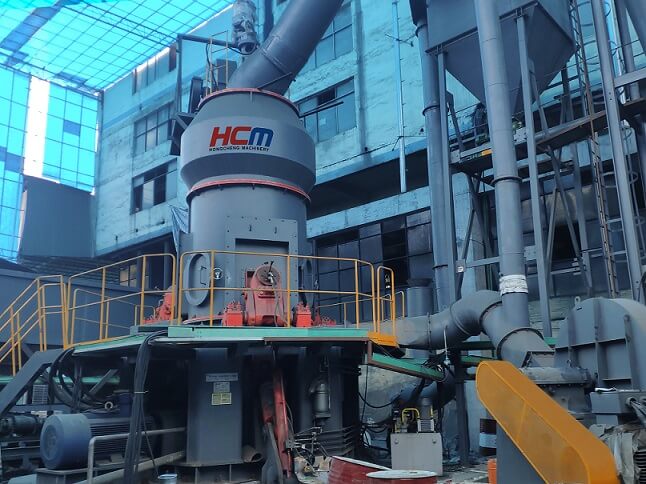 Tailings Slag Treatment Vertical Grinding Mill , welcome to leave a message or consult [email protected]
1. Understand the utilization value of tailings
The utilization of solid waste resources is particularly urgent. Many countries regard the comprehensive utilization of tailings as a symbol to measure a country's technological level and economic development. It can be seen that the recycling of tailings is of great significance and is imminent.

Tailings can be used as sand and gravel aggregates, concrete fine aggregates, railway ballast, basic raw materials and mixed materials for cement, and can be used to produce various types of bricks, maintain land reclamation, and can be used to fill open pits and restore fields. The raw material for the production of silica bricks, used for the production of calcium carbonate, as the raw material for heavy calcium carbonate, etc.

Guilin Hongcheng is an experienced manufacturer, helping tailings processing projects to achieve high-efficiency grinding and create greater profits and market value.

2. Used for tailings grinding medium powder vertical mill equipment
Vertical mill is a mill equipment that realizes large-scale production and meets the requirements of energy-saving and emission-reduction production. Hongcheng's vertical mill is a mill equipment that breaks through the disadvantages of milling and realizes high-efficiency milling. The mill integrates crushing, grinding, grading and conveying. It has strong drying capacity, high grading efficiency, stable and reliable performance, excellent mill quality, and better quality of finished products, which is also conducive to enhancing market competitiveness. It is a special equipment for grinding tailings, slag, steel slag, water slag and other industries.

Guilin Hongcheng Milling Equipment: HLM Vertical Milling Mill
[Output]: 5-700t/h

[Finished particle size]: 22-180μm

[Scope of application]: Widely used in electric power, metallurgy, cement, chemical industry, building materials, coatings, papermaking, rubber, medicine, food and other production and life fields.

[Applicable materials]: High-yield and efficient grinding capacity for various non-metallic minerals with Mohs hardness below 7 and humidity within 6%, such as cement raw meal, clinker, power plant desulfurized limestone powder, slag micropowder, It has good grinding effect on manganese ore, gypsum, coal, barite, calcite, bauxite, etc.

[Performance advantage]: high grinding efficiency, low power consumption, large feed particle size, easy adjustment of product fineness, simple equipment process, small footprint, low noise, low dust, low operating costs, and low consumption of wear-resistant materials Wait.

What equipment can be used in tailings grinding? Welcome to visit Guilin Hongcheng, a vertical mill manufacturer, at any time. You can also contact us to go to the professional mill production line demonstration base to understand the operation of the equipment. Leave a message to get the selection plan and product quotation.