The processing technology of Hongcheng graphite vertical roller mill is mature and advanced, and the performance indicators of the products have reached the international advanced level. It effectively breaks through many defects of traditional mills such as small production capacity, large energy consumption, high loss, and high maintenance cost, and becomes the mainstream equipment that accelerates the development prospects of graphite high value-added finished products.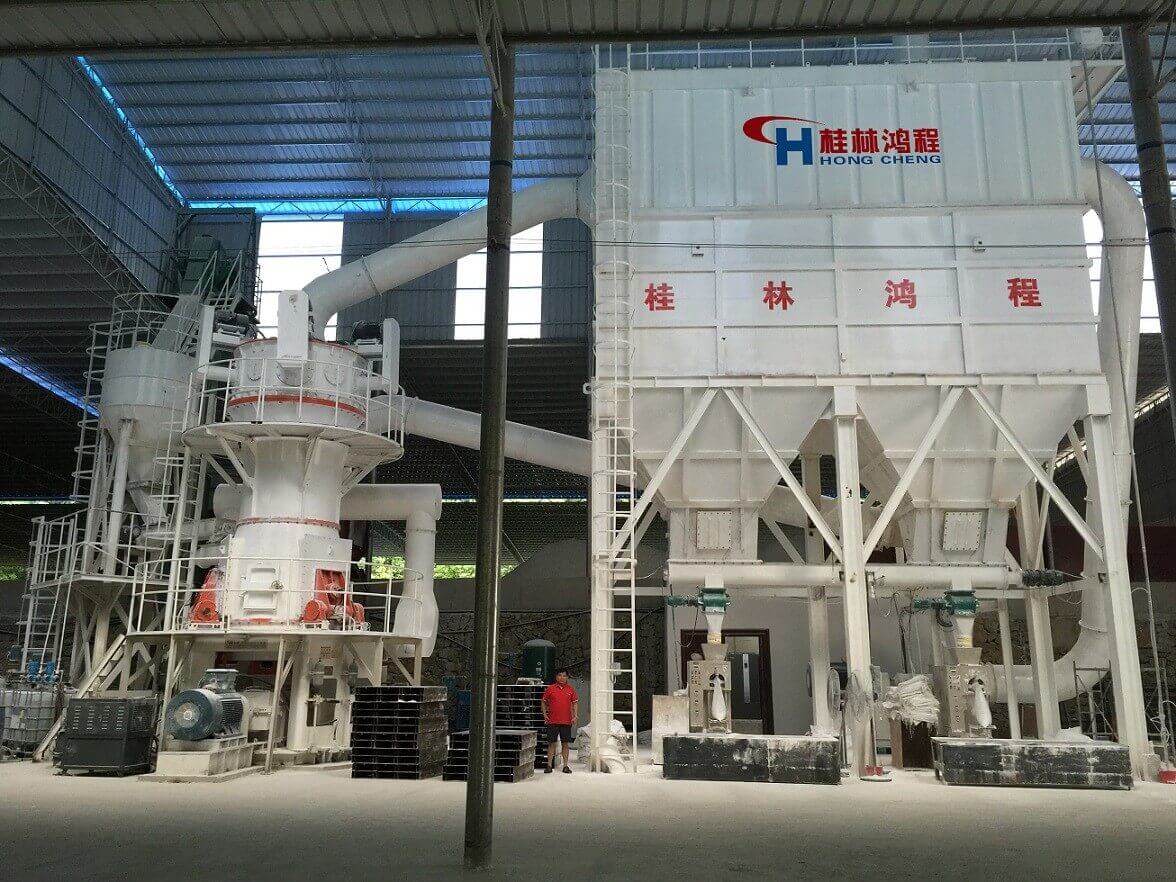 graphite vertical roller mill, welcome to leave a message or consult [email protected]
[HLMX Large Ultrafine Vertical Mill] Break through the bottleneck of ultrafine powder processing, intensify scientific research and innovation, and make breakthrough progress in milling process. The fineness of the finished product can be adjusted between 22um-3um. Equipped with a secondary classification system, the fineness of the finished product can reach up to 3um. It is an ideal milling production line for processing ultra-fine graphite powder. This Hongcheng graphite vertical mill has the advantages of high efficiency and energy saving, convenient maintenance, strong equipment adaptability, low comprehensive investment cost, stable product quality, energy saving and environmental protection, etc. It is suitable for graphite, calcium carbonate, barite, calcite, gypsum, etc. According to the needs of the milling market, a scientific and reasonable milling selection plan is tailored.
There are many models of Hongcheng vertical mill, which can process 80-600 mesh finished fine powder, and the equipment with an output of 1-200 tons can be determined according to the customer's output demand. Graphite is generally ground to 325-1200 mesh, and it can be processed by Hongcheng Ultrafine Grinder Graphite Vertical Roller Mill.
So how much is the price of Hongcheng graphite vertical roller mill? First of all, different types of graphite vertical mills have different costs and prices, which need to be configured according to the output of production. The output of Hongcheng graphite vertical mill ultrafine mill can reach 1-50 tons per hour, which is well received by customers in the market. If you want to know the detailed price of Hongcheng graphite vertical mill, please leave a message for detailed consultation.