How is zeolite powder produced? Do you know the production process of 80-2500 mesh zeolite micropowder? How is large-scale industrial zeolite powder processed?
1. Application of 80-2500-mesh zeolite powder
Zeolite powder is finely ground from natural zeolite rock, and its color is light green and white. It can remove 95% of ammonia nitrogen in water, purify water quality, and alleviate the phenomenon of water transfer.
2. How is zeolite powder produced?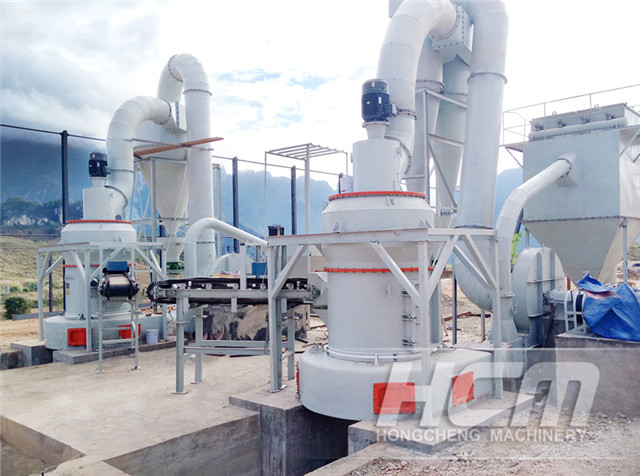 zeolite powder raymond mill case site, welcome to leave a message or consult [email protected]
Taking the Raymond mill zeolite powder processing production line as an example, let's understand its process flow. The zeolite powder adopts the powdering process of dry zeolite grinding into powder. The specific steps of the zeolite powder grinding process are as follows:
Stage 1: Zeolite powder crushing
The large pieces of zeolite powder are transported to the raw material warehouse by special vehicles, and then sent to the jaw crusher by forklift/manually for crushing, and crushed to the mill feed size (25-40mm).
Stage 2: Zeolite Powder Feed
The zeolite powder crushed by the crusher is lifted by the elevator to the storage hopper, and the storage hopper is discharged and then fed to the host by the feeder evenly
Stage 3: Pulverizer Grinding
After the zeolite powder enters the pulverizer, the qualified products after grinding are screened out by the screening system to get the fine powder of the zeolite powder particle size and then enter the collector through the pipeline. The qualified powder falls into the main body of the pulverizer for re-grinding.
Stage 4: Finished Product Collection
The zeolite powder and stone powder enter the pulse dust collector through the ventilation pipe connected to the pulverizer, and the zeolite powder stone powder enters the powder collector and waits for packaging. The air after pulse dust collection and purification flows into the blower through the residual air duct above the dust collector. The air path is circulating. Except for the positive pressure from the blower to the grinding chamber, the air flow in the rest of the pipeline flows under negative pressure, and the indoor sanitary conditions better.
The mass production of zeolite powder in modern industry requires the help of large-scale machinery and equipment. The well-known manufacturer of Hongcheng industrial mills produces this kind of equipment. It can provide 80-2500 mesh ore fine powder machinery and equipment, and can also help with installation, debugging and technical guidance and after-sales maintenance.