Grinding 325-800 mesh barite ore powder, ultra-fine mill equipment is an ideal grinding machine. In addition, Hongcheng Mine also supplies Raymond mills, vertical mills and other equipment to meet different production needs. Guilin Hongcheng 325 mesh barite grinding mill has many equipment models, we can take a detailed look at this barite mill ultra-fine ring roller mill.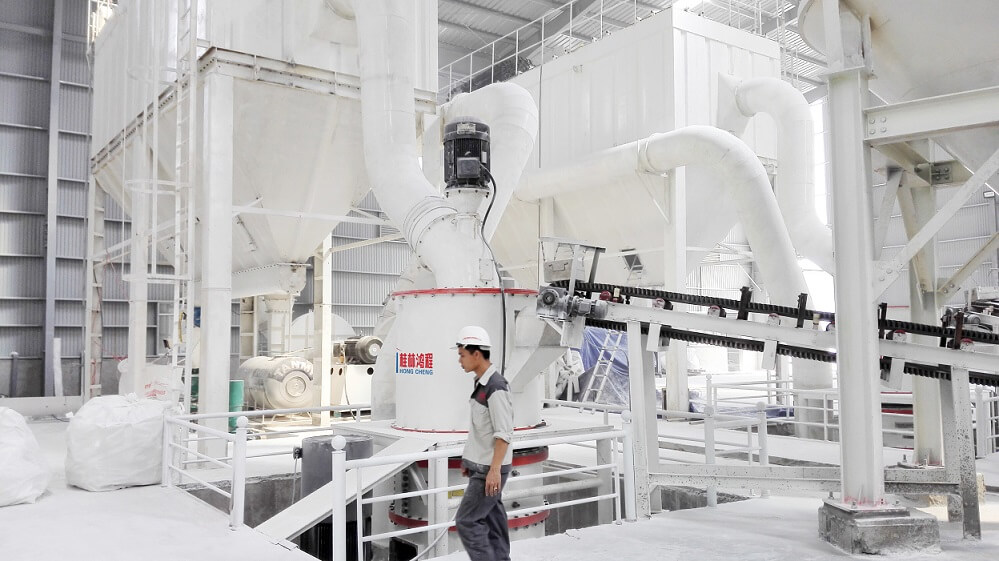 325 Mesh Barite HCH Ultrafine Ring Roller Mill, welcome to leave a message or consult [email protected]
Know what is a superfine mill?
The ultra-fine pulverizer equipment is a pulverizer for the production needs of non-metallic ore grinding fine powder projects. It is a grinding equipment customized by Hongcheng Mine in combination with the production needs of fine powder projects. The mill has comprehensive mechanical crushing performances such as rolling, grinding, and impact. The fineness of the grinding can be adjusted between 325-2500 mesh. There are many types of mineral powder available, such as barite, marble, limestone, and calcium powder. , dolomite, bentonite powder.

Guilin Hongcheng ultrafine powder environmental protection mill: HCH ultrafine ring roller mill
Power of the whole machine: 144-680KW

Production capacity: 1-22t/h

Finish particle size: 0.04-0.005mm

Grinding field: For various non-metallic mineral materials with Mohs hardness below 7 and humidity within 6%, this mill is widely used in talc, calcite, calcium carbonate, dolomite, potassium feldspar, bentonite , kaolin, graphite, carbon and other materials are widely used in electric power, metallurgy, cement, chemical industry, non-metallic mineral powder, food, medicine and other fields.

Performance characteristics: It has comprehensive mechanical crushing performance such as rolling, grinding, impact, etc., focusing on the field of non-metallic ore deep processing, with small footprint, strong complete set, wide application, simple operation, convenient maintenance, stable performance and high efficiency. Notable features such as energy saving. HCH1395 and HCH2395 ultra-fine ring roller mills are new ultra-fine ring roller mills with large scale, energy saving and consumption reduction in China.

Customers and friends who grind fine powder are welcome to leave a message for consultation and chat in detail. Guilin Hongcheng 325 mesh barite grinding mill has complete equipment and models. You only need to provide the name of the processed material, fineness requirements and output requirements, and Hongcheng professional technicians will help you You do design proposals for free.