3000 mesh ultrafine high titanium slag grinding machine is recommended to use Guilin Hongcheng's HLMX ultrafine vertical mill, Hongcheng's HLMX ultrafine vertical mill, which can produce powders between 3 microns and 45 microns. This 3000-mesh ultra-fine high-titanium slag mill model is suitable for investment in small and medium-sized projects. Hongcheng is a professional manufacturer of complete sets of 3000-mesh ultra-fine high-titanium slag pulverizers. It not only provides mechanical equipment, but also provides a complete set of ultra-fine powder production solutions and project general contract construction.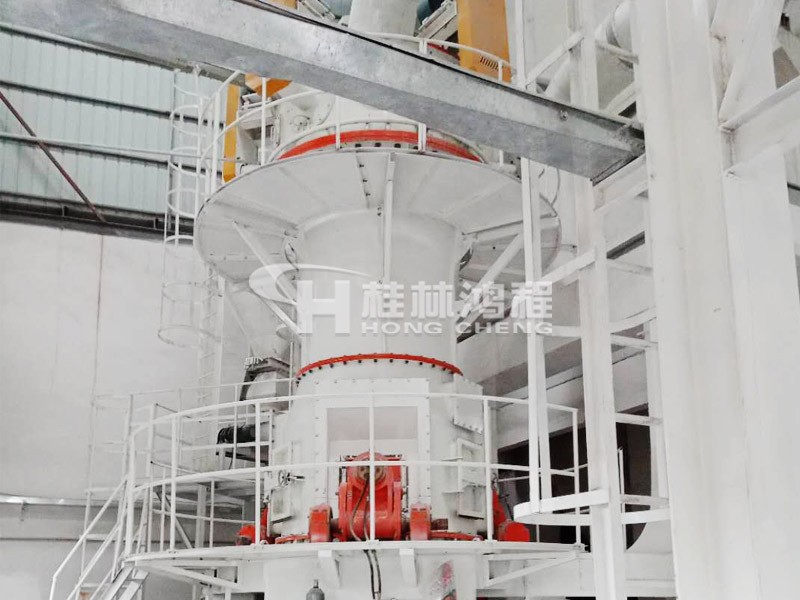 HLMX1100 ultrafine vertical mill case site, welcome to leave a message or consult [email protected]
3000 mesh ultrafine high titanium slag mill: HLMX ultrafine vertical mill
[Vertical mill host model]: HLMX ultrafine vertical mill series
[Feed moisture]: ≤5%
[Output]: 3-40t/h
[Finished particle size]: 5-45μm with secondary classification can reach 3μm
[Scope of application]: The mill has a wide range of applications in building materials, coatings, paper, rubber, electricity, metallurgy, cement, chemicals, medicine, food and other fields.
[Applicable materials]: widely used in cement raw meal, clinker, power plant desulfurization limestone powder, slag powder, manganese ore, gypsum, coal, barite, calcite, bauxite, etc. Mohs hardness below 7, humidity below 6 % of various non-metallic minerals, the grinding effect is good.
[Performance advantage]: Break the bottleneck of ultrafine powder processing that is difficult to scale production, and can replace imported ultrafine vertical mills, The high degree of automation has significant advantages.
What is the reassurance of purchasing a 3000-mesh ultra-fine high-titanium slag mill to choose Guilin Hongcheng?
Looking at our strength, Guilin Hongcheng Mining Equipment Manufacturing Co., Ltd. is a leading enterprise in China's powder equipment industry and a professional overall solution provider of grinding equipment in China. The company is mainly engaged in the professional development, design, manufacture and sales of various powder equipment and a complete set of milling production lines. Hongcheng has more than 60 patents and has independent export rights. It has passed the ISO9001:2015 international quality management system certification and is a high-tech enterprise. With decades of experience in powder milling equipment manufacturing and research and development, Guilin Hongcheng has become a major domestic powder equipment manufacturing enterprise and export base.
Guilin Hongcheng has a history of producing pulverizers for 20 years. After experiencing many financial crises, it strives for survival by quality, and does a good job of every pulverizer. From the perspective of customers, it guarantees quality and production. , Make money for customers, and make customers satisfied with installation and after-sales.
Guilin Hongcheng 3000-mesh ultra-fine high-titanium slag pulverizer can customize a complete ore powder processing production line according to customer needs, and the ore powder processing technology is mature. The new vertical mill, ultra-fine ring roller mill, improved Raymond mill and other series of pulverizers developed by Guilin Hongcheng, with stable performance, high output and high efficiency, energy saving and environmental protection, are an important supporting force in the field of powder preparation. In addition, all the rollers, rings, grinding discs and other components of Guilin Hongcheng Mill are made of special wear-resistant materials, which are durable and provide long-term wear-resistant surfacing services. Welcome all friends to visit and inspect the Guilin Hongcheng mill production base, and provide raw materials for trial grinding.